Into the Amazon Rainforest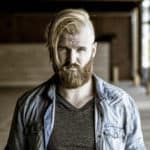 BY NIK INGERSOLL OCT 19, 2018
🐦 @ingersollnik
ENTREPRENEURSHIP

This photo represents one of the most important concepts that every business should embrace: spreading maximum good at scale. These are the indigenous plantain farmers and I deep in the Amazon rainforest. They grow every single plantain that we use to make plantain chips @barnana.
It's always easier to hike a trail that is already blazed. But just because you can, doesn't mean that you should.
Make no mistake, business is about making money. But it should also be about providing a net good to the human experience while we are here. If you don't make money, then you will fail to spread maximum good at scale.
The more plantain chips we sell, the better lives these farmers, our partners and employees can all build for their families and communities. As an entrepreneur, you should aim to spread good in every part of your business that you can control, without sacrificing the business. The accumulation of small differences add up to massive change over time.