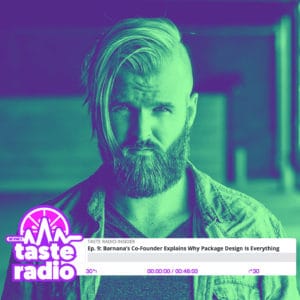 Taste Radio Podcast Interview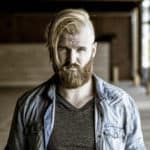 BY NIK INGERSOLL NOV 23, 2018
? @ingersollnik
Package design is everything.
Nik Ingersöll spends a lot of time thinking about ugly bananas.
The Co-Founder & CMO of Barnana, one of the fastest growing food startups selling snacks made from imperfect and misshapen bananas. Ingersöll is responsible for the brand's birth, branding and marketing strategy. In other words, he gets people stoked about snacks that are hard to describe and strange to look at. He has been recognized for many of his efforts for bold packaging and quirky guerilla marketing tactics, including a Barnana Car.
On this episode, Taste Radio interviews Ingersöll about how Barnana has won the hearts and minds of consumers. He has done this by using a unique style that is hell bent on grabbing their attention from the first time they come into contact with Barnana.
"[When] that consumer is going to see that product for the very first time, they're going to see the front of the package," he said. "And if you don't capture that, nothing else matters. Because they'll never pick it up, they'll never put it in the cart."
Ingersöll also talks about how Barnana determines what to include on front of packaging. He explained his perspective that brands have to take risks to move the market. He also talked about how he balances internal feedback about design from investors, board members and co-workers.
Spoiler alert, most of it doesn't matter.