#1: Jane Lee – Launching Brands, Psychedelics & Entrepreneurship
The Nik Ingersoll Show Podcast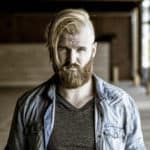 BY NIK INGERSOLL JUNE 14, 2019
@ingersollnik
Jane Lee (
@janelee16
) is an entrepreneur. She is best known as the Co-Founder of 
Launch Pop
, where she helps high potential founders launch products that will change your life. You can check them out at 
Launchpop.io
Please don't forget to subscribe and leave a 5-star review!
On this episode of the podcast, we dive deep into entrepreneurship, direct to consumer brands and how to balance it all. Jane Lee founded the company Silly B and was also the Entrepreneur In Residence at 
Shopify
 before founding Launch Pop.
Jane shares how herself along side her Co-Founder Eva work with start ups to launch brands and what that means.