#25: Pat & Posh – The Founder Hour Podcast – (Podcast) The Nik Ingersoll Show

#25: Pat & Posh – The Founder Hour Podcast
The Nik Ingersoll Show Podcast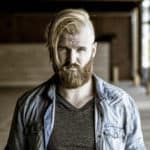 BY NIK INGERSOLL FEBRUARY 6, 2020
@ingersollnik
On this episode of the podcast I have The Founder Hour Podcast hosts, Pat & Posh! I had the privilege of being on their podcast in 2016. Since then, they have had some of the best entrepreneurs and founders in Los Angeles on their show. We talk about nearly everything on this special episode from how to podcast, WeWork and some of the guests we have had. Both Pat & Posh were born with the gift of gab. However, they have sharpened their skills as interviewers as you will hear.
What is The Founder Hour Podcast? It is a show that features the most interesting entrepreneurs in LA. Think How I Built This but with a much more conversational tone and no script. Instead of hitting guests with a bullet point list of questions, these guys get to explore the most interesting aspects of what these founders have done. Don't get me wrong, I love the other business style podcasts. But, these guys do it well. In just a few short years, they have amassed a great following. Today, I am happy to turn the tables and interview them about life and their show. Enjoy!
Pat & Posh (@thefounderhour) are the co-hosts of The Founder Hour Podcast
###
Please don't forget to subscribe!
###
Support:
My Apparel Line: Ö ™ ISO8859
Buy A Domain: Click Here
Create Your Own eCommerce Store: Click Here
Create Your Own Clothing Line on The Printful: Click Here
Get Some Free Crypto From: Coinbase
Get A Free Stock From: Robinhood
Get Your First Investment Managed For Free: Wealthfront
###
Connect with me here:
Instagram: https://instagram.com/ingersollnik
Youtube:https://www.youtube.com/nikingersoll
Twitter: https://twitter.com/ingersollnik