STATE OF SOCIAL INFLUENCE 2017
MY BLOG INTERVIEW WITH INSIGHTPOOL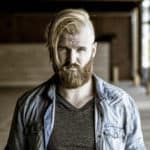 BY NIK INGERSOLL FEB 10, 2017
WHAT'S IT ABOUT?
INFLUENCER MARKETING IN 2017

In this interview, I sat down with Insightpool to give them my thoughts on social influencer marketing in 2017. Generally, it is still under priced at the time of me writing this article within certain influencer follower ranges. However, there are some people out there that vastly overvalue their following. I think that this year we will see the fall in Instagram celebrities because if the algorithm change to boost advertising revenue. Unlike YouTube, where they can sell ads on top of content to monetize their platform, Instagram isn't built for that. Therefore, they throttle the feed and if what happened with the Facebook product in 2012 tells you anything, Instagram may follow suit.
Real quick, if you have less than 5,000 followers – don't reach out to brands, it's very annoying. Unless you are an undiscovered photographic savant, which you probably aren't, don't do it. Also, if you're an influencers with 100k followers – don't pester me with outrageous fees for posts that you delete once they are up for 24 hours. That's just bad business practice. For everyone else, good luck out there! You can read the entire article by clicking the image below.