#11: Ask Me Anything! – Part 3 – How To Get Business Ideas, Manufacturing & Fitness
The Nik Ingersoll Show Podcast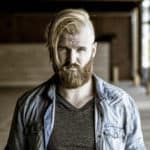 BY NIK INGERSOLL JULY 16, 2019
@ingersollnik
This is the Ask Me Anything! segment of the podcast where I answer questions from YOU, the listeners of the show.
On this episode, I talk about:
How to get business ideas
Finding product manufacturers
Supplier agreements
Obsession over skills
Getting the ball rolling
Physical fitness translating to mental performance
Sacrificing relationships
& Much, much more!
If you have any questions that you would like me to answer, you can ask them here: https://ingersollnik.com/ama/
Please don't forget to subscribe and leave a 5-star review!