#10: Shaina Zaidi – Turmeric, Basketball & The Beverage Business
The Nik Ingersoll Show Podcast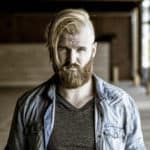 BY NIK INGERSOLL JULY 9, 2019
@ingersollnik
Shaina Zaidi (
@zshaina
) is the Co-Founder of TuMe, an everyday hydrating turmeric beverage company.
On this Episode, Shaina talks about her business, the advantage, uses, and benefits of her product which is all about Turmeric. It is commonly used as a spice, but is also known for its medicinal purposes. In line with this, her interest in sports has been discussed as well.
Please don't forget to subscribe and leave a 5-star review!