#8: Drew Nilon – EDM, Longevity & Happy Work Culture
The Nik Ingersoll Show Podcast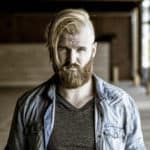 BY NIK INGERSOLL JULY 1, 2019
@ingersollnik
Drew Nilon (
@drewnilon
) is an Entrepreneur and Founder of 
Electric Family
, an electronic music fashion and apparel brand delivering positivity worldwide.
In this episode, Dylon shared his thoughts about business. He provided insights about work life balance on how he handles stress and burn out. Responsibility has also been pointed out. When you take responsibility for someone else you build value for yourself and others. If you do that well, everyone benefits. The most interesting part is talking about the possibilities of life existence outside earth that has also been discussed in this podcast.
Please don't forget to subscribe and leave a 5-star review!