#9: Ask Me Anything! Part 2 – CBD Dog Biscuits, Raising Money & Business Books
The Nik Ingersoll Show Podcast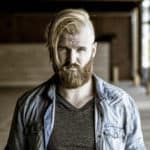 BY NIK INGERSOLL JULY 03, 2019
@ingersollnik
This is the Ask Me Anything! segment of the podcast where I answer questions from YOU, the listeners of the show.
On this episode, we talk deep about the food business, CBD dog biscuits, raising money and more! If you have any questions that you would like me to answer, you can ask them here:
https://ingersollnik.com/ama/
Whether you have questions about entrepreneurship, life or other random non sense, hit me up! Without you, the show means nothing so I sincerely appreciate any and everyone who takes a listen.
Please don't forget to subscribe and leave a 5-star review!