#6: Farshad Tehrani – "Farghini" Bugattis, YouTube & Click Bait
The Nik Ingersoll Show Podcast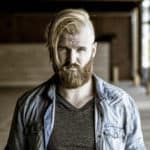 BY NIK INGERSOLL JUNE 25, 2019
@ingersollnik
Farshad "Farghini" Tehrani (
@farshadtehrani
) is a YouTube phenom, car enthusiast and all around hilarious dude.
Farshad is a YouTube celebrity appearing on the Salomondrin YouTube Channel. Farghini and Nik met doing an episode in a crazy banana car, which you can see down below! If you love cars of all kinds from Bugattis to Camrys, his channel is a great one to watch. On this episode, we chat about all kinds of things, hope you enjoy this episode!
Please don't forget to subscribe and leave a 5-star review!
[embedyt] https://www.youtube.com/watch?v=X3wS5gIpTUg[/embedyt]