#3: BOOK CLUB – Seneca The Younger, Letters from a Stoic
The Nik Ingersoll Show Podcast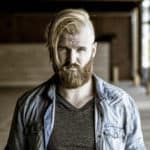 BY NIK INGERSOLL JUNE 14, 2019
@ingersollnik
Seneca the Younger (c. 4 BC – AD 65), was a Roman Stoic Philosopher. This is a short book club episode reading and chatting about a few passages from Letters from a Stoic. This is one of my all-time favorite books and is one that I read over and over again. Hope you enjoy it as much as I do.
This particular school of Hellenistic philosophy: Stoicism. It was founded in Athens, Greece by Zeno of Citium in the 3rd century BC. The most famous practitioners include Seneca and Marcus Aurelius. The unique thing about Stoicism is that it says virtue should be based on personal behavior, rather than words. We cannot look to external sources for our success or failure or happiness or sadness because it is indeed out of our control as humans.
Stoicism reminds us of the chaos in the world, to take the chaos in and use logic to navigate through the turbulent seas of life. The part of Stoicism that stands out from other philosophies is that it encourages action, not waxing poetic.
Since the ancient Greek, the core tenants of Stoicism continues to be practiced by high performers around the world.
Please don't forget to subscribe and leave a 5-star review!